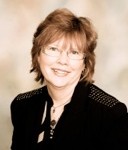 Brenda Morrison's Passion is for women to become healed and whole. After struggling for years to accept the Father's love, she ministers to women to heal the past and walk into their gifts and destiny.
She has lived in Shasta County with her husband Mike for 9 years, where she was the women's pastor for River City Church.
She has a heart to connect the body of Christ,  and through the leading of Shasta Counties Women's Ministry,  has expanded this ministry from 7 churches to currently 47.  She recently saw her vision from 2003 to bring a large women's conference to Redding, fulfilled with over 1400 in attendance. Brenda's motto is "It's always about the ONE" and "It takes a City to reach a City".
In late 2010,  God moved she and her husband to Las Vegas where she will expand her ministry,  Women on Fire,  with regional connections across the country.
She and her husband also travel full time with Wendell & Lauretta McGowan, Prophetic Revivalists.